Studio News
December 11, 2018
The Holidays bring a time of festivities and bringing family and friends together. We laugh, play games. we eat, and share gifts of hand made items or other gifts that were carefully thought out. In this time of giving, we also find there are so many others that look to us for small tokens and gifts so they can provide the same for their families. In some cases it's just the basics - clothes, food and bedding.

Quilter's have big hearts and are always looking for ways to help in the community or with a family in need. The Holiday's are no exception and City's Edge wants to help.
We are supporting the Warm House this year with a food drive. For every non- perishable item brought to the store during our Open House, you will get 10% off 1 non-sale item in the store.
10 cans = 10 items with a 10% discount.

It's a great time to replenish basics, fabrics, needle, scissors, etc. Get a new template/ruler or something pretty for your sewing room, maybe a coffee cup to get your day started. We ship - pick out something special for a friend or a loved one - there should still be time to get it to them for the Holiday. We will wrap it and mail it for you.

Join us: Saturday December 15. 10am - 3pm



Here are some of the festivities of our own.

Cookies and Beverages of course!
50% off Mini-bolt yardage
Wrapped and ready gifts - on Sale!
Sewing Machines! - Special Financing Available - see bottom of email.

Have you been thinking about an Embroidery Machine but just not sure?
Come join us for a make and take - coaster project. Get a sample of completing a project 'In-The-Hoop"!
We will have 3 Embroidery Machines set up.

The Horizon Quilt Maker Memory Craft 15000 - Sew, Quilt, Embroidery all in one machine
$10,999 with a MacBook$ Air, and Artistic Digital Software Included. ( Value $2198-Free)
MSRP Machine Only $12,999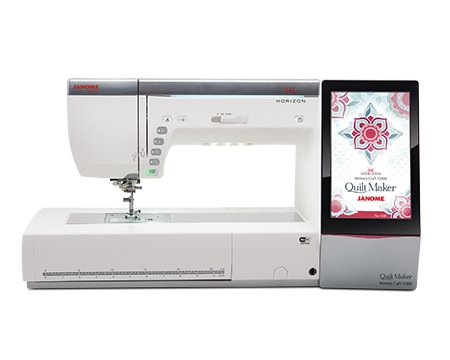 Skyline S9 Sew and Embroidery
$3,299 - Includes Artistic Digital Software and 3 pack stabilizer starter kit (value $1229- Free)
MSRP Machine Only $3999


500E All Embroidery
$2499 - Includes Artistic Digitizer Software and 3 pack stabilizer starter kit.(Value $1229-Free)
MSRP Machine Only $2999




Make and Take Event! Join us between 10am and 1pm and make a coaster.
First Come - Tryouts.




Come in and see other machine sales!
9400 with free upgrade kit and table
6700 with free table

AirThread Serger (has been on back order since introduction - we have 2 in stock)
Cover Pro Machine
We also have start up machines and light weight machines for classes and retreats!

Happy Quilting! - Amy
Click Here to Shop at City's Edge!

You are receiving this email because you were requested to be kept in touch with the "happenings" at City's Edge Studio.

City's Edge Studio –
616 West Main Street, Warsaw, MO. 65355 -
660-438-3177