August 21, 2017
I know, I know.... Labor Day hasn't even arrived and we are already talking about Thanksgiving and Christmas!. This year has just flown by and I don't think it's going to slow up over the next few months. That being said, we want to help you get motivated and inspired to make quick gifts and complete the projects you may or may not (talking about myself here) have started.. no waiting until the last minute.
We have alot going on and will be adding more in the coming months! Here's a few!

I have given each of my grandchildren one of those plastic boxes that you put ornaments in. Each year they receive an ornament to put in it made by Nonna! Block Party in September is our "Project" month. We are going to make a No-Sew Ornament with Jennifer Bosworth of Shabby Fabrics by YouTube! No Sewing means no sewing machine, but we still get to play with fabric. In addition, Nancy is going to show you how to use those Curvy Log Cabin Rulers - come in for a 30 minute demo ("Free") or stay for the class and make a Roundabout Table Runner after the demo.

MODA is celebrating " National Sew a Jelly Roll Day". This is Sept 16 - Save the Date. We are planning a full day event with demos, door prizes, free patterns, lunch - and of course you are invited to join the Jelly Roll Race! More details on Sew A Jelly Roll day and the reace coming your way soon!

Beginning Sept 7, each Thursday - we will use the Log Cabin and the Curvy Log Cabin Trim Tools to Trim the Tree! A cute wall hanging for Christmas

Fold n Stitch Wreath & Sewing Machine Magic - It's not really magic but it will seem like it as you learn how to machine applique, machine quilt, use decorative stitches and the different feet your sewing machine offers to stitch up a cute pillow.

October 28, 29 - In-Store Retreat! Get your Holiday Projects done with an all day/night weekend sew-in!

Find these classes and event and more on our website!
To Top it all off - A Special Quilting Deal to encourage you to complete your quilts early! - See end of Email.



Let us help you get creative!!

Classes - more on Website


Tim the Tree Begins Sept 7 - Each Thursday
Class is $20/month and includes pattern.

Curvy Log Cabin Demo and Roundabout Table Runner:
Demo 10am - Free
Class - 11am - Roundabout Table Runner


BLOCK Party - No Sew Ornament


Friday Sept 8 - $11
National Sew A Jelly Roll Day!
Sept 16, 9am - 3pm

Fold N Stitch Wreath
Mon. Sept 18, 10-5p $20


Sewing Machine Magic
Multi Session: Sept 25, Oct 2 & Oct 9 - $20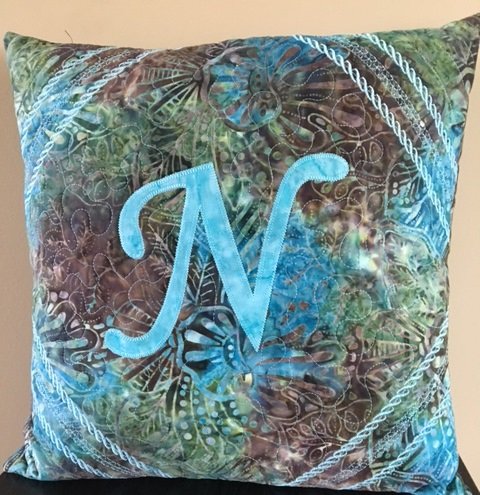 Worried about getting those quilts completed by the end of the year in time for Christmas?
To help you get them done we are giving you the

Early Bird Special!


For Edge To Edge (all over quilting) service
we offer the following specials:
Quilts brought in by Sept 30 receive 15% off; Between Sept 30 - Oct 31, 10% off; Between Oct 31 and Nov 30, 5% off! After Nov 30 - Normal pricing applies
No Exceptions to this offer and may not combine discounts- so get here soon!
Happy Quilting! - Amy