April 26, 2017


Spring has kicked off and the flowers are peaking their pretty little faces up through the leaves. Everyone I talk to is scurrying to do yard clean up, plant their flowers and freshen up their patios for some outdoor fun - me included. But there's still a little crispness in the air and may warrant a fun and bright quilt to lay over your lap while you read your latest quilting magazine or new book on the patio that overlooks all that fresh yard cleanup and sprucing you just did. Love the bright look of these newer modern quilts but unsure if they fit in your decor - well this is just the thing and we have the fabrics and patterns to help you get there.

Come in and check out our new kit for May Flowers Bench Pillow by Kimberbell, or Fly Away With Me kits where birds are flying in an ocean of blues.

We have a few new classes starting in May and are continuing with several block of the months.

I will be in Stockton MO, this weekend at the Colors of Stockton Quilt Show 2017. If you are going to the show and want me to bring anything with me to save you a trip - please give us a call or go to the website to purchase and send me a note to bring it with me - just be sure to choose the option of picking up in store so you are not charged for shipping.


Classes


Berries and Blossoms - Thursdays 1-5
This is a scrappy two color quilt. A great way to use up some of your leftover fabrics from past projects. Think "Blue Berries, Black Berries, Raspberries, Strawberries. So many color choices.
Session begins in May 11 and ends June. Class is $20/month and includes pattern and discounts on fabrics if purchased at the store. Quilt Size 78"x78"

Simple Whatnot's - Raspberry and Cocoa.
Designed by Kim Diehl tis 27.5" by 27.5" small quilt is created with Kim's line of fabrics Katie's Cupboard by Henry Glass Fabrics. This class is offered 2 times - Tuesday May 9, 1pm-4pm and Thursday May 18, 5pm-8pm. $11. Includes pattern and fabric kit discounts.

Fancy Forest - Block Of the Month
We are still taking sign-ups for this Block of the month. We will meet each month to discuss cutting instructions along with tips and tricks on construction of the quilt. This session is free to participants of our block of the month. If you are not part of our block of the month but are working on this quilt alone and want to receive the tips and tricks along with joining the fun - It's just $5. Please enroll either on line or by calling the store so we know how many will be participating. Saturday, May 6, 10am. We are discussing Bunnies and Foxes.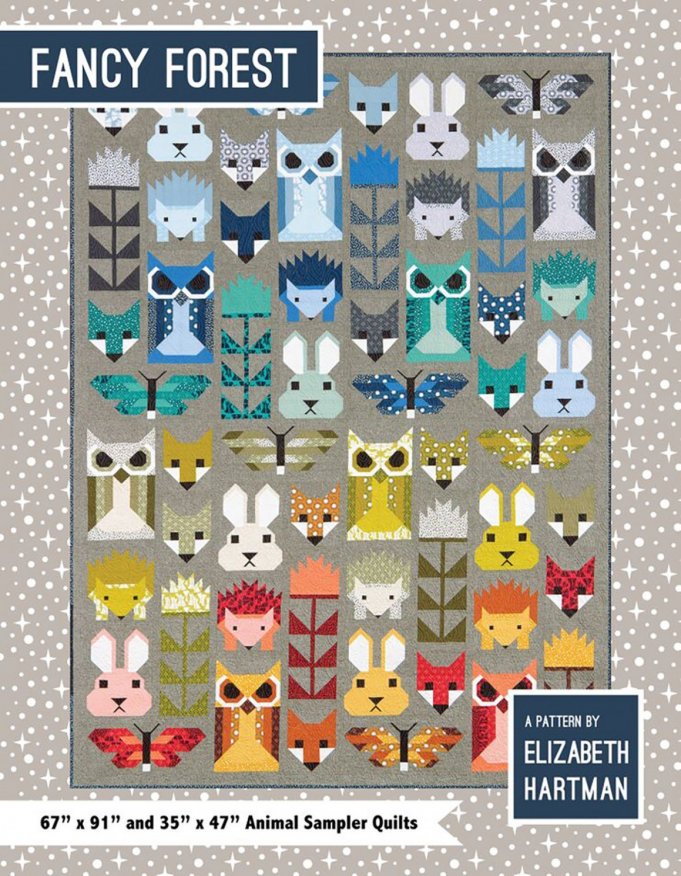 JUST IN!

Fly Away With Me Kits
56"x56" Finished Quilt designed by Jean Ann Wright using the Curvy Log Cabin Trim Tool.
This quilt kit includes beautiful batiks to create your quilt top and binding.

F


May Flower's - Kimberbell
Pattern and Kit Available





MSQC Templates
MSQC has lowered prices on some templates and we are passing the savings on to you.
Check out our new lower prices on these cool tools to help you work with Pre-cut 2.5", 5 and 10" squares. Also, Just in is Block Magazine Spring Vol 4, Issue2.

Happy Quilting! - Amy