I hope everyone enjoyed the 12 Days of Christmas Daily Specials and found some "Goodies".

Now - Only 12 More Days until the big day is here. We will have some specials listed in the store and on the website. Unfortunately, at this late date we cannot guarantee shipments will be received before Christmas.

We will have the sales and specials through December 24th. As we prepare for inventory - things may be added daily to the Sale/Clearance Section!

Please note: the store will be closed between December 24 and January 1 to spend time with family and friends. So make sure to stock up on supplies at these great discounted rates to keep you busy.
If we don't see you before the New Year, Nancy and I wish you a Very Merry Christmas and a Happy - Safe New Years!

Baker's Dozen Setting: Block 13 and the setting layout for Moda's Baker's Dozen Blocks are below. Nancy will be putting her's on Facebook. If you are playing along, we would love for you to add pictures and share.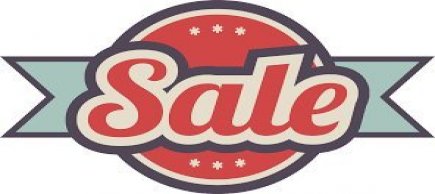 UP TO 50% OFF



Select Fabric by the yard, Pre-cuts, FQ's and Bundles, Kits, Books, etc.
Now through Dec. 24, In-stock Items while Supplies Last.


Baker's Dozen by MODA: Block 13
BAKER'S DOZEN - Setting





Quarter Square Triangle blocks: 6 Light, 15" Square of Each and 6 Dark , 15" square of each.
Inner border: 1/2 yard, Final Border 1 3/4 yard, Corner Squares & Binding: 1 yard.
Blank squares are your 13 Finished 12.5" (12" Finished) blocks.

Quarter Square Triangle Blocks.
With both Light and Dark fabric: Cut 6 each. 13.25" x 13.25" Squares - cut twice diagonally. Sew 2 light and 2 dark quarter squares triangles together to make 12 Blocks.
Assemble as shown.



Inner Border:
Cut 6, 2.5" WOF strips, sew strips together.
Subcut 4 - 8.5" x 60.5" strips.

Final Border: (cut length of fabric)
Cut 4 - 8.5" x 60.5" strips.

Corner Stones & Binding:
Cut 8 - 2.5" WOF strips
Cut 1 - 10.5" WOF Strip - subcut into 4, 10.5" squares.


Happy Quilting! - Amy