November 29, 2016
Welcome to the Christmas Season! The air is a little crisper, people are rushing around to get their houses decorated and their gift lists prepared, bought and under the tree. Many of you have worked all year long to get those quilts done for family members and friends, donation quilts, stockings and pillowcases, etc prepared for those a little less fortunate than we are.
Think of all the children you will make happy this Holiday Season.
We have reached our goal of over 725 Christmas Stockings for the Christmas for Kids foundation. I want to thank all of our customers who assisted in this process, donating Holiday fabrics, taking prepared kits home to complete and coming in for our Open Sew days to help us reach this goal.
We are now ready to stuff a stocking.
Non-food items are requested, items that are gender generic in nature. Think toiletries (toothbrushes, deodorant, toothpaste, combs.) Small toys (slinky's, drawing pencils, crayons, etc). Bring in a single item and get an immediate 10% off discount on your purchase that day. Bring in a small bag and get an extra discount coupon to be used in January (double dip - ask for gift cards from City's Edge for Christmas).

On the other hand, if you didn't get all those projects done, Join us in our Class Room on Thursdays and work on your Christmas Projects where you can't get caught working on that last minute gift. What? Have a last minute gift and can't think of anything? We now carry Shannon Cuddle Fabrics. - So Soft!!! We will show you how to make a quick infinity scarf - I gave one to my daughter in law for her birthday and my granddaughter took it over. Make a quick pillow, an ipad case, or a pillow out of one of your UFO blocks (you know you have a couple of those stashed away.)
Let us help you get creative!!
OR
We are offering 25% off the current listed price on all Samples for Sale.

In addition - We still have room to accept Edge to Edge Quilting on your quilts in time for Christmas!



Classes


Sewing with Joann on Thursdays - Dancing with Stars!

Session begins Thursday, January 5 and continues on Thursdays through February.
Class is $20/month and includes pattern.
Use your own fabrics or purchase materials with a 10% discount on all products for class.
Several sizes available with pattern.



Beginning/Intermediate Paper Piecing.
Joann will cover the basics of Paper Piecing in a 2 day session on Thursday mornings January 5 & 12.
Class is $15, Open Sew - FREE!. Although instruction will be completed, continue to work on your project to complete your quilt to your desired size on the remaining Thursday mornings in a Paper Piecing Open Sew January 19 & 26.
Use your own fabrics and receive a discount on fabrics, book and foundation papers.



JUST IN!

Laura Burch Pre-cuts 5" & 10" Squares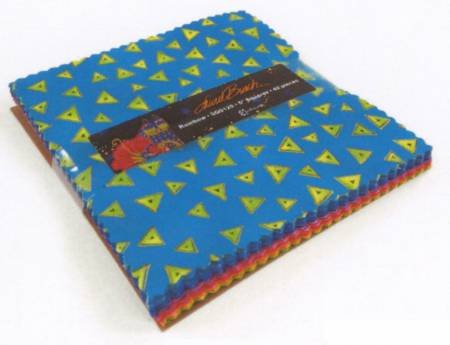 Unbridled! Quilting Treasures
A beautiful fabric line for the Equestrians in your life.
This quilt is made from a panel and is easy to put together.
We have Quilt Kit Available. Size 64.5" x 76.5". $73.50






Shannon - Cuddle Fabrics 60" Width.





LAST CHANCE!
Better at the Lake! Only 1 Kit Left. 72"x72"







BOM

Pre-cut BOM: $4

T

his is a pre-cut block of month cut from our Accuquilt Studio Cutter.


Comes in 4 Color Ways: Batik, Traditional, 30's and Modern.
Join All 4, Just 1, or Multiples of your favorite (Example: 2 of each month Batik.)

November Blocks:

Kim Diehl: Journey's End BOM 2017.
This is a 6 month Block of the Month that begins in February with Kim's new line from Henry Glass Fabrics: Katie's Cupboard.
Regularly: $25 Registration and $27.75/month for 6 months.
Join by January 1 and have your registration fee pay for your first month (excluding taxes) and enjoy a 10% discount on the remaining months. Although we will start the program in February when the fabrics arrive. This program will be offered at anytime through 2017. Quilt Size: 66.5" x 66.5".
Can't wait for the monthly delivery?
Purchase the whole program in 2 installments of $75 or Whole Thing at $150.
Happy Quilting! - Amy